This wine has the label AOP Cotes de Provence La Londe. With a remarkable length in the mouth and an extreme finesse, it is made from grapes from selected plots.
Don de Dieu rosé
A selection of our best grapes
The aromas of grapfruit and exotic fruit are the first signs of a revelation. On the palate there is a divinely soft and fresh explosion of flavours.
Wine making process
Harvested at optimum maturity. Cold pellicular maceration to extract the maximum flavour. Gentle pressing in a pneumatic press and juice selection. Thermoregulated alcoholic fermentation. Ageing on fine lees until bottling.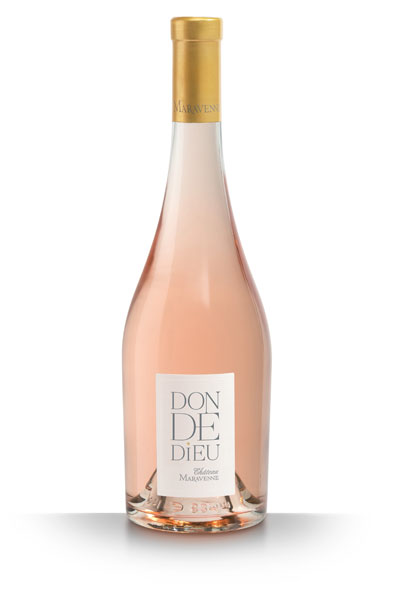 Don de Dieu blanc
Intensely gold
Limited Edition of the Château's collection, this wine with its unique colour has a remarkably rich nose offering candied lemon, sultanas and acacia flowers. Its mouth, well rounded and frank, continues the experience revealing great depth and complexity.
100 % Rolle
Wine making process
Harvested at optimum maturity, pellicular maceration for 24 hours, then recuperation and filtration of the best juice. Vinification and ageing in oak casks for 10 months with regular homogenizing of the lees.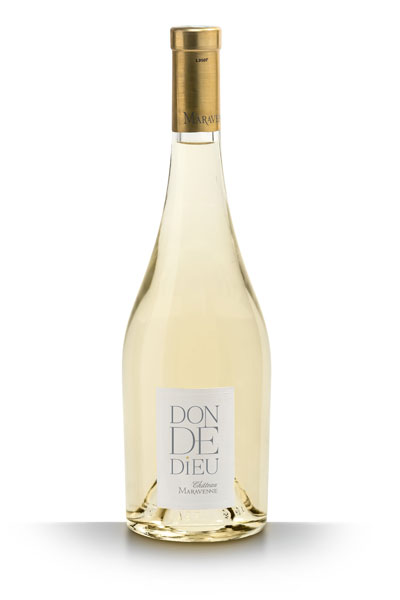 Don de Dieu rouge
Deep and dark
Behind its colour of almost unfathomable depth, this wine hides an aromatic wealth of flavours including brushwood, spices, leather and black fruits. The mouth is solid and fleshy with notable tannins. A long finish, soft and fresh, prolongs the pleasure.
Wine making process
Hand picked when overripe, crushing followed by cold pre-fermentary maceration. Traditional thermoregulated fermentation for three weeks. Malolactic fermentation followed by ageing on lees for 18 months in oak casks.