Organic Provençal wine and organic cultivation
Château MARAVENNE - ECOCERT FR - BIO - 01 label
The vineyard with the organic label by Ecocert produces wines using organic viticulture standards ; that is to say by respecting the traditions and the land, and only using 100% natural products throughout all stages of the wine making.
The techniques used in organic agriculture are based on 2 essential rules : the respect of the land and that of the consumer.
AN CRAFT, BUT ALSO A SKILL
A vital part of wine-growing, the fertilising of the land by sowing grasses and leguminous plants in the inter-rows and adding superior quality vegetal compost once a year enables us to nurture the organic soil activity and maintain a satisfactory level of organic matter in the soils. This brings the necessary nourishment to the vines. This way the plant gives a regular quality and quantity of production over the long term and favours the expression of the character of the land.
CARING FOR THE EARTH
In organic farming, the maintenance of the soil is capital. To respect these commitments, the domain forbids the use of any form of herbicide. This generates more work on the vines, notably with hoeing, ridging and heaving to avoid too much grass or weeds.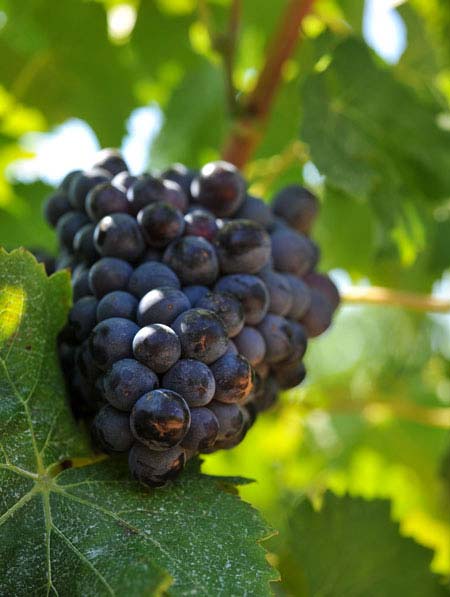 PRESERVING THE FRUIT
The struggle against diseases in organic farming is first based on prevention ; the authorised means of protection are simply copper (against mildew) and sulphur (against oidium) and under no circumstances should pesticides be used. This battle is fought by preserving and using the natural secondary fauna.
The principal differences between organic wines and conventional wines
« Anything that is not allowed … is prohibited ! »
IN THE VINES
An obligation to use organic products authorised by the European Commission.
Ban on the use of pesticides, insecticides and chemical weed killers.
Are prohibited : selective chemical weed killers which enable the quick removal of weeds between the vines ; this means scratching with the tractor and hoeing by hand.
An obligation to use the products by non systematic contact ; meaning they are sprayed onto the leaves ; which in turn means that each time it rains, or the plant grows the treatment must be renewed. In conventional agriculture, the product penetrates into the plant and is distributed by the sap and remains for several weeks.
IN THE CELLAR FOR THE WINE MAKING PROCESS
An obligation to use organic products authorised by the European Commission.
Chemical products derived from petrol are forbidden.
Clarification can only be done with natural products.
The obligatory stabiliser for conservation : the SO² (sulphites) is limited to a minimum quantity :

For the red wine 100mg/l instead of 150mg/l in conventional wine growing.
For the white and the rosé : 150mg/l instead of 200mg/l in conventional wine growing.
This guarantees a better taste quality and has a lesser impact on health (particularly headaches).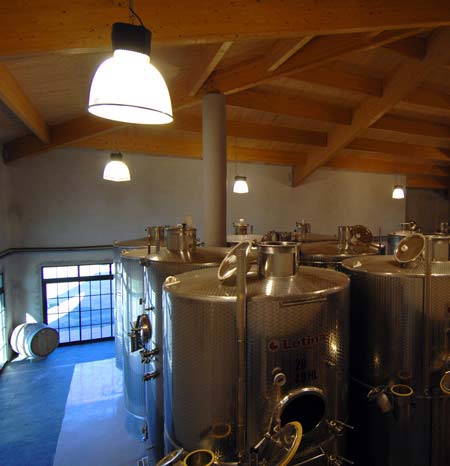 ECOCERT ECOCERT FR - BIO - 01 label